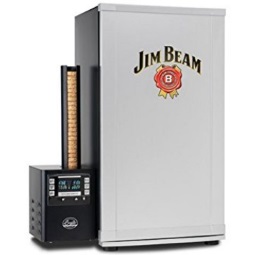 The Bradley Jim Beam 4-Rack Digital Outdoor smoker is the ultimate backyard BBQ smoker. Whether you enjoy the smooth taste of this fine Kentucky bourbon or not, the flavor of smoked goodness from the Jim Beam Outdoor smoker will shine through. The amazing thing about this smoker is that the smoke generator will automatically feed wood bisquettes, so all you have to do is set the digital smoke setting, along with time and temperature and go tend to rest of your BBQ because the smoking is now automated for up to 8 hours. Unlike Jim Beam you are not regulated by a 200-year-old recipe, you can experiment with the wood bisquettes you use and even the liquid you use to soak the bisquettes, such as apple juice, beer, or even Jim Beam to come up with a smoky flavor your guests will love. If you follow the manual, you will cook like a professional even as a beginner, and then, you can experiment with different recipes to match even the best smokehouses. For those BBQ smokers who like technology, the Bradley Smoker BS916 Digital Bluetooth Smoker may just be up your alley. Check it out … but don't plan on visiting your neighbor while this bad boy is fired up.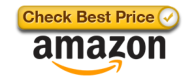 Fully-Insulated Stainless-Steel Interior
With the fully-insulated Bradley smoker, you need not be concerned with the outside temperature, whether you want to smoke a Thanksgiving Turkey, a Christmas Ham, or have a special Christmas in July with a smoked ham shoulder, the freezing cold temperature will not affect this smoker. Additionally, the outside of the smoker is barely warm, so you don't have to worry about the kids getting too close and getting burnt. Therefore, you can setup this 54-pound outdoor digital smoker on the patio or balcony because of its small footprint, it will not take up a lot of room.
Digital Interface & Automatic Wood (Briquette) Feeder
Many other smokers claim to be fully-automatic with digital controls for time and temperature, but this Bradley Jim Beam digital smoker backs up its claim with 8-hour fully automatic time, temperature, and smoke controls, plus an automatic wood feeder. Others claiming full automatic smoking fall short in that you must feed it wood chips to keep the smoke concentration consistent. If you have to add more wood chips after 2 or 3 hours, is it really automatic? Most of the other brands cannot even control the smoke from their digital control panel, you just feed it and take your chances. Hopefully, you will come back before the wood chips are complete ashes.
Features and Specifications
520 Square Inches of Cooking Surface
4 Cooking Racks
User-Friendly Digital Controls
500-Watt Stainless-Steel Heating Bar; 125-Watt Burner
Time, Temperature, & Smoke Adjustable Settings
Dimensions: 14 X 24 X 31 Inches
1-year Limited Warranty
Pros
Time, smoke, temperature settings are very convenient
Four cooking racks, great for jerky and smoked fish
Large 520 square inches, four rack smoking area
Thick fully-insulated walls
Fully-automated for 8 hours
Easy setup & cleanup
Cons
It is so close to the ground, you may want a cart
Bisquettes are a bit pricey
Customer Reviews and Scores
This Bradley Jim Beam 4-Rack Digital Outdoor smoker will give you up to eight hours of fully-automatic smoked goodness without attention. Additionally, you will have 520 square inches maximum cooking area to spread out jerky, sausage, ribs, and fish fillets to absorb the smoky flavor. However, if you wish to smoke a Boston Butt, ham shoulder, brisket, whole chicken or turkey you can rearrange the cooking trays to the height you need to roast or smoke big cuts of meat.
Because of the stainless-steel interior, this smoker is capable of retaining more heat and it is easier to clean up than previous models.
We could find 129 verified Amazon buyers who reviewed the Bradley Jim Beam Smoker with an average rating of 4.0 stars out 5 stars. 72 percent of these customers rated the Jim Beam Smoker either 4 or 5 stars.
These are just a few comments left by the 112 verified Amazon buyers, "I highly recommend this smoker to anyone that is looking for a home smoker!!" "It's the set it and forget kind of smoker!" "Five Stars; love this smoker, easy to use." "Great Smoker for those of us that want a life while smoking." And, "Everything I have smoked in it has come out fabulous and it is easy to clean!"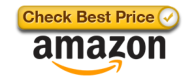 Conclusion
In summary, this Bradley Jim Beam electric smoker is fully-insulated and fully automatic so you don't have to worry about the children getting too close. The outside of the smoker is just warm, so placing it on the patio, firing it up, and forgetting it to watch the game is easy and so is cleanup after the game. You are going to love this digitally operated smoker for years to come.