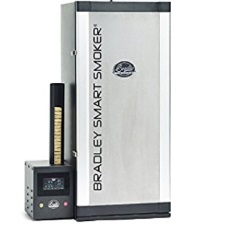 The Bradley Smoker with Digital Bluetooth Compatible Smart Smoker is the Rolls Royce of smart smokers. Just look how far we've come, we used to smoke with a 55-gallon barrel, cut in half with hinges attached and a rack over the bottom half where we put in wood, whatever was available, mostly cedar, alder, or hickory. Now, this Bradley Smart Smoker with smoke technology can be controlled by a touch-screen or with Bluetooth. You now have control of smoke, time, and temperature for consistent smoking recipes time after time. It almost takes the fun out of smoking, but it definitely takes the guesswork out. No more Boston Butt roasts or brisket charred on the outside and dripping red on the inside. Now you can smoke that 10-pound brisket or Boston Butt to your liking in 10-12 hours. You're in control of the results so your jerky, sausage, cheese, and ribs have the same consistent flavor every time. Although if you cold smoke cheese or other products, be sure and buy the cold smoke adapter, as recommended.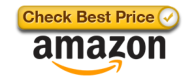 Digital Bluetooth Compatibility
You will absolutely love the Bluetooth technology that lets you check real-time progress on any tablet or smartphone, especially when it's raining. You won't even have to leave the comfort of your recliner to check it and with built-in temperature controls, you will know the internal temperature in two locations at a glance. The App will take some getting used to and you should probably use it a few times to get used to how it works rather than occasionally because you will probably forget how it works in between. That gives you a perfect excuse to smoke something every weekend. Believe me, no one will mind as long as you share the smoky goodness of your labor with them. Hopefully, the app will improve with time, most do. The two color-coded temperature probes will allow you to check temperatures at two different locations inside the smokehouse, which is very convenient if you are smoking sausage or fish fillets up top and a brisket or roast on the bottom rack.
Huge Smoking Area
Although this Bluetooth Compatible Smart Smoker has a 10-rack capacity, the six included are more than enough for most smokers; however, if you plan on smoking a lot of jerky or sausage, you may want to get the other four racks and add an additional 130 square inches of smoking surface, for a total of 910 square inches, so you can spread out your jerky. You can find these on Amazon too, Bradley Set of Four, X-tra Racks. Many people that purchase the Bradley Smart Smoker were amazed at how easy it is to make kielbasa and other sausage recipes from scratch, smoked to perfection.
Features and Specifications
780 Square Inches of Rack Space
6 Racks Included but has a 10 Rack Capacity
Touch Screen Controls for Time, Temp, and Smoke
Automatic Wood Bisquette Feeder
Two Heating Elements, one for the Oven and One to Control the Smoke
14.25 x 39 x 24.75 Inches
Pros
Color-coded temperature probes allow you to check temps in two locations inside
Precise time, smoke, and temperature control from your phone or tablet
Bluetooth Compatible Smart Technology
Large 780 square inch smoking area
Sturdy stainless-steel construction
Cons
Needs a cover to protect the bisquettes because they'll expand and get messy when wet, then they won't feed
The bisquettes are expensive and don't seem to get used up, only about 60%
Bluetooth range is limited
Customer Reviews and Scores
This Bradley Smoker Digital Bluetooth Compatible Smart Smoker will take most of the work out of smoking. All the guesswork is gone, you can control how much smoke, how long it smokes, and at what temperature all on a touchscreen, your smartphone, or tablet. You'll only need to check the water pan after a few hours.
Since this is the latest technology available and new, we only found 55 reviews from verified Amazon buyers who took the time to review this Bradley Smart Smoker with the average rating being 3.6 stars out 5 stars. We also found Seven of these customers gave the Bradley Smart Smoker either 4 or 5 stars. Six 5 stars ratings and one 4 stars. Because of the small sample size, we checked other retailers that sold the Bradley Smoker Digital Bluetooth Compatible Smart Smoker and found an additional 767 customer reviews and got a slightly higher overall average rating of 4.1 stars. While 80 percent rated their smoker either 4 or 5 stars.
Comments from verified Amazon buyers were, "Great product! This is my 3rd Bradley Smoker and it is the best." "Easy smoking, limited Bluetooth range." And, from other retailers we found, "Door fell off, but I got prompt CS and a new door." "The meat out of this smoker has received the best reviews from friends and family" "Husband loves smoking everything in this because it's almost set it and forget it."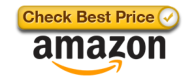 Conclusion
In summary, you will love this smart Bradley smoker with Bluetooth technology. It is built to last, now that they have fixed the problem with the door. And, some of the technology still has bumps, but even without the Bluetooth range, many still like that they do not have to go outside in the cold or rain to check the smoker's progress. If you keep in mind that this is new technology that still has a few bumps, and just enjoy the simplicity, you'll get many years of great smoked meals from this Bradley Smoker. We also found their Smart Smoker FAQ/Tips (PDF) online at their website for those interested in this smoker.