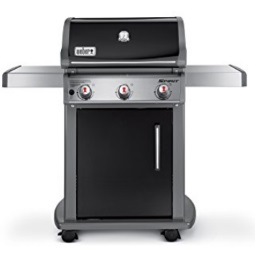 The Black Weber Spirit E310 Natural Gas Grill will need to have natural gas plumbed into your BBQ pit, gazebo, or deck area; however, you will never need to sweat running out of gas during a BBQ party ever again. No more empty propane canisters or promised tanks undelivered. You won't have to consider if two tanks are enough for the long weekend with all the smoking and BBQing you have planned or will they deliver more if you run out. Just pay the plumber one time and forget about it.
This natural gas grill has almost every convenience you can think of for that weekend backyard BBQ, except the hassles of cleanup that come with a charcoal grill. The Flavorizer bars and Cast-Iron cooking grates are porcelain-enameled for durability (it won't peel, rust, or fade), heat retention, and easy cleanup, so there's no need for that wire BBQ brush that the Food & Drug Administration (FDA) has been warning us against using because of the possibility of the bristles breaking off into our food.
In 2013, Weber redesigned the E-310 to move the control panel up front where it belongs. It's more convenient and accessible in the front. It now has two full-sized stainless-steel side tables to allow you to prep your food right at the grill and keep spices, seasoning, sauces, and platters handy for prepared foods. This Weber Spirit has enough grilling space to cook that 20-pound holiday turkey, ham shoulder, or brisket roast while baking potatoes and foiled corn on the cob at the same time.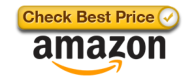 Cook-box, Cooking Grates, and Shroud
The electronic ignition system will light all three burners simultaneously or just one with a simple touch of an igniter button. Made from cast aluminum, the Weber Spirit's cookboxes are efficient, durable, efficient, can withstand heat required to sear steaks and burgers at the right temperature, and require minimal maintenance and care. Additionally, the cookbox shape combined with the grill's shroud allows proper heat circulation around the food for balanced cooking.  Whether you're searing steaks with direct heat or roasting a big Boston Butt with low indirect heat you will get an even distribution where you need it.
The cooking grates for the Weber Spirit gas-grill are made with three premier materials: durable and reliable stain-steel, porcelain-enameled cast-iron, and porcelain-enameled steel. Each metal type retains heat naturally and evenly, which sears food wonderfully. And, because the grates are porcelain-enameled, they're easy to clean. The stainless-steel rods leave a lovely sear mark on your guests' steaks, just like those large char-broiled restaurants. cleanup with ease. Plus, the porcelain-enameled cast-iron grates combine superior heat retention with the convenience of not having to season them and they're still easy to clean.
The cookbox holds the components necessary for the grilling system: the cooking grates, grease management system, the burner tubes, and Favorizer Bars.
Flavorizer Bars
What are Flavorizer bars? Weber created the Flavorizer bar system. This innovative system allows for proper liquid retention at the searing point by capturing the liquid as it runs off the steak or whatever piece of meat you are grilling and uses those smoking, sizzling liquids to grill your food. Any liquid/drippings that are not vaporized in the Flavorizer system funnel off to the grease management system, away from the burner tubes, which prevents grease flare-ups. Flavorizer bars are long-lasting, durable, and easy to maintain.
Features and Specifications
424 Square Inches of grilling area
105 Square Inch on the Warming Rack
Front Control Panel
32,000 BTUs
63 x 52 x 32 inches and 125 pounds of durable steel
Pros
The Flavorizer bars and Cast-Iron cooking grates are porcelain-enameled for durability and easy cleanup
6 hooks to conveniently hold those grilling utensils where their handy
Big 529 square inches of combined grilling space
Push button ignition
Easy to assemble
Cons
The assembly instructions need to be clearer (easier to understand)
Customer Reviews and Scores
This Weber Spirit E310 Natural Gas Grill, Black will leave you in awe of its simplicity, yet fully-functional as a BBQ that could conceivably replace nearly every cooking appliance in your kitchen. You will love this easy to clean grill. With 529 inches of cooking space, you are only limited by your imagination as to what food and how much you can put on this grill. You can literally cook a hundred hot dogs, or 30 big burgers, with the buns on the warming racks. Switch it up and slow-cook a big Boston Butt or brisket, a holiday ham shoulder or 20-pound turkey!
We found 643 verified Amazon E-310 buyers who left a review with an average rating of 4.6 stars out 5 stars. 92 percent of these customers rated the Weber Spirit E-310 either 4 or 5 stars.
These are a few of the comments left by the 600+ verified Amazon buyers were, "Very happy with the grill, but more importantly, the service from Weber." … "This grill works great and is so easy to clean" … "Love it. Starts easily and gets hot fast. Nice even heat." … "Still getting the hang of the Rotisserie option but love it! Fast and powerful." And, "It's a Weber! Enough said."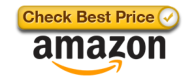 Conclusion
In summary, this Weber Spirit E310 Natural Gas Grill, Black is a middle of the road BBQ grill, a lot less expensive than some grills but with most of the functionality. It's a great grill to start with and you can always add the optional rotisserie and smoker box later. I would recommend you buy a cover, the Amazon Basics Grill Medium-size Cover fits perfectly.