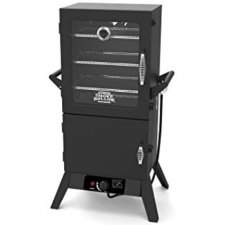 If you love to take your time grilling and smoking your favorite game meats, beef, or chicken, then the Smoke Hollow PS40B 38-inch Propane Gas Smoker is your new best friend. This top-quality smoker provides you with the accessories you need to get your meat and veggies smoked perfectly every time. With four racks, sausage hanger, and a window to check the food without losing heat, you're sure to love this Smoke Hollow product. Featuring a push button ignition that makes starting a cinch, the smoker offers a variety of benefits to allow you to get the perfect smoked meats whenever you want them. NOTE: The NEWER VERSION does NOT have a window. It is actually a better smoker!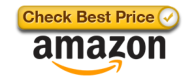 Chrome Plated Grids
The Smoke Hollow offers four-chrome plated grids that allow you to smoke multiple items at varying levels. You can adjust the grids to be closer to the heat or further away to make sure you get the perfect smoke texture. Whether you're cooking for two people or eight people, this smoker provides you with ample room to get all the meat and veggies done and on the table at the same time.
Multiple adjustment levels allow you to get the correct temperature and right amount of heat on your items as you need. Everything cooks at a different level and time so it is imperative that you have control over how your food is cooking. With the multiple levels, you do not have to worry about cooking multiple foods at one time. You can get the perfect level of smoke and heat every time.
Single Door System
One issue that most smokers face is the ability to add more water or wood chips without losing heat in the process. The Smoke Hollow offers a single door system that allows you to adjust water or wood one at a time without interfering with the process. There is a window in the upper door so that you can easily see how your food items are progressing without losing heat by opening the door to check on them. You can visually see where things are at and open it only when you feel you need to. This helps to keep the heat where it needs to be, inside the smoker. NOTE: The NEWER VERSION does NOT have a window. It is actually a better smoker!
Features and Specifications
Perfect for cooking for a group of 6 or 8 people or keeping it small and cooking for only 2 at a time
Push button ignition system makes it easy to get your smoker fired up
It is a welded steel design that features multiple doors for you to access areas you need without slowing down the cooking process
Multiple adjustment levels for the four chrome plated grids inside
Wood chip pan and water pan are porcelain plated for long lasting use
Features a sausage rack allowing you to hang your favorite links when you're ready to smoke them
Pros
Legs add height for easy access
Great value for the money when you're looking for a smoker
Thermometer is accurate
Sturdy design
Cons
Cannot walk away from it and let it smoke as with other units
Minimum temperature was 225 degrees
Doesn't have good airflow
Customer Reviews and Scores
While researching the Smoke Hollow Propane Gas Smoker, it was found that there are 344 customer reviews so far on Amazon. In those reviews, there are 158 reviews in favor and 32 reviews that had negative remarks to say about the smoker itself. Overall, the Smoke Hollow grill received a 4.5 out of 5 stars for the rating on Amazon.
The negative reviews were focused around items such as the minimum temperature is too high for cooking sausage items, faulty burner, and the gas inside the unit having nowhere to escape when the burner goes out during cooking. Others shared that the air flow was not sufficient for smoking and others had missing parts upon delivering.
Despite the negative comments, the smoker actually has a decent amount of people who love their purchase and would recommend it to others.
Those in favor of the grill said … "Best Value Smoker" … "Great medium-sized smoker" … "I am very happy with this smoker" … "Great features" … "Better than expected".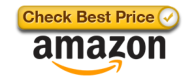 Conclusion
In summary, if you're looking for an affordable propane smoker that allows you versatility in your cooking, then consider the Smoke Hollow 38-inch Propane Gas Smoker with Window. It offers ample cooking space whether you're cooking for a crowd of friends or just your immediate family for a weekend BBQ. Cook up your favorite roast, deer, chicken, or Boston Butt on the smoker for your entire family.