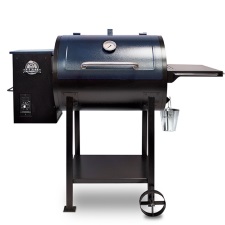 If you're in the market for a new and more flexible grill option, you should consider purchasing the Pit Boss Pellet Grill with Flame Broiler option. This amazing grill offers eight different ways to cook your favorite foods right in your backyard. Whether you want to slow smoke your favorite roast or Boston Butt, or you want to grill up a steak to enjoy, this grill has got everything you can think of. With a large grilling space, a wide range of temperatures and easy to use features, you're sure to love this new addition to your home grilling experience.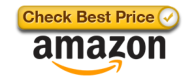 8-in-1 Grilling Options
Gone are the days where you require multiple grilling items to do multiple jobs. This Pit Boss Pellet Grill offers the versatility you're after for all your favorite grilled foods. You can smoke a roast or pork loin all day with the slow and low method. Crank up the grill for higher temperatures and faster searing for your favorite cut of Ribeye or New York Strip.
The grill offers a range of temperatures including anywhere from 180°F to a flaming 500°F. All of this can be done with the turn of a dial and you're set for your temperature to cook at. No matter what you've decided to grill today, you can rest assured the food will be delicious and juicy with this versatile grill.
Spacious Cooking Surface
When you're grilling for your family or friends, you want to be able to cook a variety of items all at one time. With the 700-square-inch cooking surface on this Pit Boss Pellet Grill, you can do just that. You have ample room to cook a variety of foods whether you're wanting to bake a pizza or simply grill some delicious chicken for the party.
The spacious cooking surface is made out of porcelain coated grates that are constructed of cast iron. They are quite durable and will last a while to help you get the most out of your grilling experience. They are also easy to clean and you can use them for a variety of your cooking and grilling needs.
Features and Specifications
Burn system is controlled digitally offering you consistent control over the temperature
Uses 100% natural wood pellets to offer heat
Uses an electric igniter for consistent lighting and burning of the pellets
Wide range of cooking temperatures
8 different ways to use the grill including searing, baking, roasting, braising, and more
Easy use of system including fill the pellets, turn the dial to right temperature and start cooking
Pros
Easy to use and great cooking options
Offers a smoky flavor without being too much
Juicy and moist food every time
Solid design and well built
Cons
Pellets won't work if they get wet and can clog the system
Can have trouble holding temperature
Noisy
Customer Reviews and Scores
On Amazon, there are 799 reviews listed and the Pit Boss Pellet Grill received 4.5 out of 5-stars and there are only a few reviews that were not in favor of the grill. The overall conclusion is this is a great addition to your home for all your grilling needs.
Some people complained of damage in the shipping of the grill to their home. They were missing pieces or the grill itself had some damage during the process. Others that were upset said that they had a hard time getting the grill to stay at the right temperature or that if you get the pellets wet you can damage the auger trying to remove them.
Overall, the consensus is this is a nice addition and most people had favorable things to say about the grill. Those favorable comments included … "Best Grill/Smoker Ever!" … "5 Star Plus!" … "I have had zero issues with this grill" … "I love it!" … "Wonderful smoking tool".
While some have had issues with the shipping, that can be taken care of when contacting customer service. Otherwise, this has favorable reviews and everyone is in love with the great cooking options offered.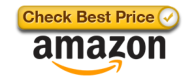 Conclusion
Overall it seems as if the Pit Boss Pellet Grill with Flame Broiler is a solid purchase for those who want versatility in their grilling machine. This offers you a wide range of cooking temperatures, options for everything from searing to smoking, and an efficient digital control system. Out of the many reviews posted, there were only a few with issues making this a great choice for your backyard BBQ's and family events.
Be sure to check out the Pit Boss Pellet Grill if you're in the market for a new cooker to add to your backyard kitchen. It is easy to use, easy to maintain and offers a long life of cooking delicious items right at your fingertips.