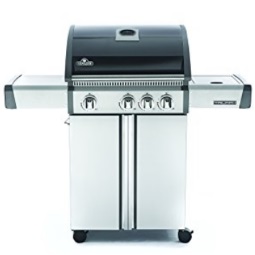 The Napoleon Triumph 3 Burner natural gas black and stainless-steel grill (model T410SBNK) with porcelainized cast-iron cooking grids take the work out of maintaining your grill, so you won't have to spend your grilling time seasoning the cast-iron to keep it from rusting. The black and stainless-steel exterior will look great on your deck, patio, or gazebo. You will love everything about this grill from the ease of assembly and set up, right through cleanup.
Although it's true unless you have the skills to do it yourself, you will have to pay a plumber to run the gas line out to your backyard BBQ setup, but you will never have to worry about running out of gas in the middle of a BBQ party ever again. No empty tanks to switch out or store, and no concerns about whether one extra tank will be enough for the long weekend and will they deliver on a holiday. After your grill is set up, you just have to worry about keeping enough food on the grill for your guests.
Speaking of enough food for your guests, with 600 square inches of cooking area you can put a big ham shoulder or whole turkey on this grill and smoke it to perfection. Although it's not a smoker, you can use it like a smoker or oven because it is airtight and you can set the flame to low, to cook slow.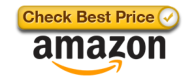 Collapsible Side Table and Side Burner
Just because you have a small space, doesn't mean you must have a small grill, the Napoleon Triumph 3-burner is a grill with a small footprint that holds a lot of food. With a convenient folding shelf on the side, you can conveniently tuck this grill away on the patio or balcony and bring it out for the backyard BBQ party. The locking casters make it easy for one person to move around and place it where it is most convenient for your BBQ setup. It even has a bottle opener to make things more beneficial. It's a little thing but could be important.
The added side burner is another small convenience that makes a big difference while preparing your BBQ meal. You won't have to run to the kitchen to steam the veggies. Everything is handily placed in one space for your BBQ.
Porcelainized Cast-Iron Grills
Everyone knows that cast-iron retains heat to create the sizzle when frying, at least those whose grandmother or one of their parents used cast-iron frying pans. What they probably don't remember is how much work it is to season and prepare those frying pans. Just imagine those same pans porcelainized so there was no seasoning required to get the same result? That's what the folks Napoleon have done with their cooking grids. Now there's no seasoning prep required and cleanup is a breeze.
Features and Specifications
550 Square Inches of Grilling Space
Folding Side Shelves with Utensil Holders
Porcelainized Cast-Iron Cooking Grids
44,700 BTUs
Dimensions: 45 x 22 x 50.5 Inches and 95 Pounds
Pros
Porcelainized cast-iron cooking grids are easy to clean
Big grill performance with a small footprint
Solid stainless-steel construction
Easy to store in a small space
RF Remote is very convenient
Cons
The casters are quite small for a 95-pound grill on anything but level ground
Customer Reviews and Scores
This Napoleon Triumph 3 Burner with porcelain cover and black and stainless-steel highlights will be a great addition to any backyard BBQ setup. Whether your BBQ area is in a gazebo, on a deck, or just a small balcony, this great little grill will fit right in because, despite its small size, there are nearly 600 square inches of grilling space powered by almost 45,000 BTUs, plus a side burner to steam your clams or corn-on-the-cob.
Whether your main dish is a whole turkey or Boston Butt roast you will have plenty of room on the grill, or if your plan is a much simpler meal of burgers and hot dogs, you can put up to 25 burgers on the grill at once. With the fold away warming rack, you can bake potatoes, cook foiled or in the husk corn-on-the-cob to go with your turkey or roast or toast the buns for your burgers and hot dogs.
We were only able to find 13 verified Amazon buyers that reviewed the Napoleon Triumph with an average rating of 4.5 stars out 5 stars. Since the Napoleon Triumph 3 burner is a fairly new grill, we thought it would be appropriate to get a larger consensus of owner reviews. To do that, we checked other retailers for the Napoleon Triumph 3 burner to give you a better idea of buyer satisfaction. We found 52 written reviews on other retailer sites with an average of 87 percent who rated it either 4 or 5 stars.
A few of the comments we found were, "It cooks even and steaks turned out perfect." … "Quick delivery, right to the front door. Easy to assemble, excellent product" … "It is the perfect size and works extremely well."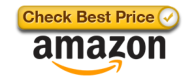 Conclusion
In summary, this Napoleon Triumph 3 Burner NG grill is a great little grill that will do most everything those big vault type grills will do at one-third the price. If you want, you can add a rotisserie and smoker box and have the same capabilities of the big boy grills, with a much smaller footprint, particularly with the fold down side preparation table. Why pay more when you can have the capabilities for far less?