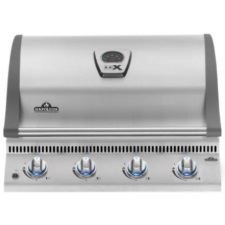 Cooking does not have to be only indoors anymore when you add in this perfect addition to your backyard patio or deck. The Napoleon Built-in Propane Gas Grill features four powerful burners that will ensure your meal is cooked perfectly every time. Whether you want to have a friendly neighborhood BBQ or you're cooking for week night dinner, this is the right selection for your outdoor kitchen area. A double wall lid makes sure that the heat stays right where you need it to at all times. You can bake, slow roast or crank it up and grill your favorite steak, pork loin, or burgers.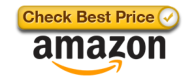 High-Quality Material
When it comes to an outdoor cooker, you want the best of the best. This is especially true when you're going to use a built-in model that becomes part of your deck or patio. The Napoleon built-in option makes it easy to do just that. This particular model offers a high-quality stainless-steel design that not only is durable, it also looks sleek and stylish as part of your backyard oasis. Whether you want to cook for a few friends or you're planning a huge party, this model will help you deliver delicious food every time. The durability of the model stands up to the outdoor elements and keeps your grill area looking great for a long time to come.
Multiple Cooking Options
The Napoleon Built-in Propane Gas Grill offers you a variety of cooking options. You can sear, slow roast meat, grill burgers to perfection, or even bake right in your backyard. The four burners allow you to cook with all four at one time or use just one or two. It's entirely up to you and how much you need to cook at that particular time. You can easily slow cook your roast or Boston Butt all day to perfection or you can throw a couple of steaks on to sear on Friday night. Whatever you decide to put on this grill, you can rest assured it will come off tasting delicious every time.
Features and Specifications
Four powerful gas burner options
Optional tray for charcoal will allow you to add that scrumptious smoke flavor you're after
Patented jet fire ignition system makes it easy to crank up every time you want to grill
Over 600-square-inches of cooking space available
Stainless steel grids in a wave pattern design for perfect cooking
Easy to place in the backyard décor with a stylish look
The lid is double walled so the heat does not escape and become wasted
Durable and sturdy
Pros
Lights on knobs to help when cooking in the evening
Perfect design for cooking for a variety of people
Looks great on a deck or built into the patio
Great results of cooked items every time
Cons
May have a "cool spot" in some grills
Igniters may be unreliable
Customer Reviews and Scores
The Napoleon Built-in Propane Gas Grill has many favorable reviews of those who have tried it out on their own backyard decks or patio areas. The reviews seem to be quite high and have given the grill a 3.9 out of 5.0-star rating from 10 Amazon users. Those who have purchased the grill enjoy the grill and have had little to no problems with them since installing them. The majority of people using this grill would highly recommend it to others looking for a built-in propane grill option.
A few people had missing parts when the grill was shipped to them. Others said that one of the igniters seemed to become unreliable after several uses, however, it is still working otherwise. Overall the negative comments were very few and far between.
People who purchased the grill said things such as … "A good grill for the money" … "Five stars" … "Great value and was very pleased with this grill" … "We use the grill a lot".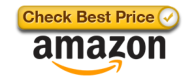 Conclusion
In summary, the Napoleon Built-in Propane Gas Grill seems to be a good value for the money you spend on buying and installing the grill. You'll need to have a propane gas tank which can add extra expenses but is worth it for this durable and sleek design. You can add a great outdoor kitchen to your backyard and cook in a variety of ways for a number of people.
Whether you're wanting to add a touch of class to your outdoor area or you're building your dream outdoor kitchen, the Napoleon grill is a great choice. You can easily roast meats, cook your favorite veggies, or sear up your steak in no time. You'll enjoy many backyard BBQ's and parties with this delightful choice for your outdoor kitchen setup. Check out this model for your own backyard area and see what others have to say about its powerful and sleek design.