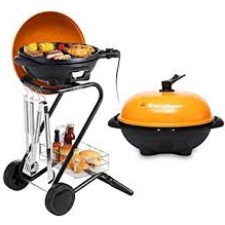 Ideal for indoor and outdoor use, the Excelvan Portable Electric Barbeque Grill provides quality temperature settings, a non-stick surface that is easy to clean and overall quality cooking potential. The main feature of this grill is having the ability to prepare your favorite grilled foods indoors and outdoors. Continue to grill year-round as you can enjoy a nice day grilling outdoors or cook inside the kitchen with your grill when the weather outside is unfavorable for grilling. With an affordable price and all the features, it makes perfect sense to choose their grill for your cooking needs.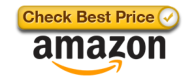 Large Cooking Surface with Adjustable Temperature Settings
This Excelvan grill offers a large cooking surface with adjustable temperatures for quality cooking inside or outside the home. Operated with 1350W power, the grill features five temperature settings. Easily prepare your favorite foods at the temperature required for these settings. Preheat time is just ten minutes, allowing you to begin cooking quickly. The cooking surface of this grill is quite large so you can prepare foods for large groups or make enough to have leftovers. More than 15 servings can be prepared on this grill. The plate is specially designed with a flat hot plate on 1/3 of the grill and the remainder is a ribbed griddle. Cook chicken, hamburgers, steaks and more to perfection with this grill.
Convenient Cooking and Easy to Clean
This grill was created with convenience in mind. Not only is cooking easy to do but cleaning is also a breeze. When cooking, the grill has features such as attachments that are useful during the cooking process. A hanging basket is located at the bottom of the grill to place your condiments or cooking needs. You can hang the attachments included with this grill off to the side in order to grab the utensil you need during cooking. This ease of use makes it nice to grill without searching for just what you need during the cooking process.
The Excelvan Portable Electric Grill is also easy to clean. Anyone who is an avid griller knows that cleaning up after cooking can be time consuming and annoying. This grill has a non-stick cooking surface consisting of die-cast aluminum for easy cleaning. Little oil is required during the cooking process. Drainage holes are located on the surface that is sloped so that fat and grease drain away without collecting on the food. The removable grease tray makes it easy to clean up the fat and grease after cooking, plus you have a healthier meal!
Features and Specifications
Portable for indoor and outdoor use
Electric operation with 5 temperature settings
Non-stick cooking surface, easy to clean
1350W power operated
Ten-minute pre-heat time
Useful attachments for convenient cooking
Pros
Multiple attachments including pothooks and hanging basket to keep everything you need for grilling in reach
Grill can easily be removed from the frame for indoor cooking on countertop
S-style trolley frame convenient for moving grill as well as storage
Take the grill on the go, be it camping or to an event
Easy to clean with removable grease tray
Lightweight at just under 19 pounds
Cons
Electric operation so outlet needed for use; might be difficult if no outlets located outdoors of your home
No smoky flavor as charcoal is not used during cooking; might be missed by some consumers
Consumer Reviews and Scores
This Excelvan Portable Electric Grill is highly rated at Amazon. At the time of writing this review, the grill had received 4.7 out of 12 stars. However, there were only 10 reviews available on the grill. Unlike other grills with hundreds of reviews, this one does not have as much consumer feedback to go on. Overall, more than 84% of those who have purchased this grill and reviewed it gave the unit 5 stars.
As far as negative reviews are concerned, the lowest rating is 3 stars. The consumer complained of not having the bolts needed to complete assembly and does not suggest using the grill indoors.
For the positive, users feel the grill is easy to use. Positive comments on the grill include … "This made it so easy and fun to use" … "Quick heat up, convenient and performs great. Easy to assemble" … "Good grill for an apartment."
It seems that the majority of those who purchased this grill would recommend it to others as it is easy to use, quick to heat and cooks barbeque foods well.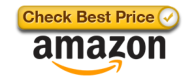 Conclusion
When looking at the reviews of the Excelvan Portable Electric Grill for indoor and outdoor use, all signs point to this grill being a good buy. At an affordable price point, easy to use and quick cleaning capabilities, consumers can benefit from purchasing this grill. Perhaps the best feature of the portable grill is that fact that it can be used both indoors and outdoors. Having the ability to cook wherever you like is certainly a plus. Many outdoor barbecue cookouts have been ruined due to bad weather. With this grill, if bad weather arises, you have the ability to cook indoors. This is very convenient and allows you to avoid having to postpone any events or gatherings you have planned.