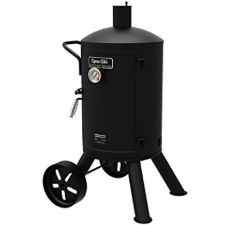 The Dyna-Glo Signature Series DGSS681VCS-D Vertical Smoker is a big-boy that packs a big punch. Featuring a porcelain enameled vertical charcoal chamber, briquettes are kept nicely packed which ensures for better burn efficiency. This is one of the primary features you should really key in on when choosing a smoker. The ash pan can handle a ridiculously large amount of ash which makes for hours of hassle free cooking, and the water bowl does a fantastic job controlling cooking temperatures. One look at the wheels on this smoker and you will see you can roll it literally anywhere. A fantastic option for all smoking aficionados.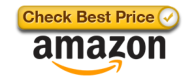 Operational Ease
Getting the Dyna-Glo up and running couldn't be easier. First up, a simple charcoal fire in the bottom of the smoker, add wood chips (or hickory if you really want to take this to another level), slightly adjust the air inlet to your liking, and then start burning the coals as hot as you desire. The water bowl will keep everything moist and acts as a heat buffer. It literally could not be easier to operate!
Lightweight Smoker
For its size, the Dyna-Glo Heavy-Duty Vertical Charcoal Smoker is relatively light, of course you wouldn't think so from a heavy duty steel gauge vertical smoker. Coming in at just 73 pounds, nobody is saying you can throw this smoker on your back and head out camping. But the steel wheels make it extremely mobile which is what Dyna-Glo had in mind with this specific model. It is designed to move where the party is, and once you get it on its wheels moving it is a snap.
Features and Specifications
Steel charcoal (porcelain enameled) chamber
High-capacity ash pan
"Smoke Zone" temperature gauge
Steel wheels and wide-grip side handles
Total cooking space of 681 square inches
Pros
Generous cooking space
Even heat distribution
Great value for your money
Durable
Cons
Hard to fill when in use
Difficult to clean
Customer Reviews and Scores
The Dyna-Glo Smoker had 8 out of 9 very positive/positive reviews on a very popular home & hardware website. On Amazon it is rated 4.4 stars out of 5 with just 118 reviewers. "This Signature line of products from Dyna-Glo have stepped up the home consumer market as far as quality. This smoker is no exception. The product description on this web site for this product is accurate. It is very simple and easy to assemble and all necessary parts for assembly were included. I really like the results from this smoker and it is simple to operate. The instruction that came with the unit are pretty good and they even include some advice and direction for smoking for the novice."
That gentleman was an enthusiastic fan, as was this satisfied customer, "Top notch – this is made out of heavy duty thick gauge steel. The box was surprisingly heavy and you'll understand why when you get everything out, there's no thin sheet metal anywhere on this. The finish appears to be a powder coating and looks like it will hold up well to abuse."
The only critique concerned the following, "The only thing I did not care for is the grates look to be chrome plated and the unit itself is somewhat of a chore to clean up afterwards. I also had the door latch not aligning correctly but resolved that issue by simply loosening the securing hardware, latching, then re-tightening."
Some flaws are understandable, but that was the only negative review found. Not bad for a Smoker with few reviews. Amazon had just a couple of reviews when I last checked, but were 5 star ratings! One of the reviewers liked it for it's built and craftsmanship saying … "They use really heavy gauge metal…"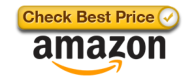 Conclusion
The Dyna-Glo Smoker is a heavy-duty performer, a smoker designed for someone who knows what they're doing and is ready to impress a crowd. At a little over $200 it is obviously an investment, but it won't break the bank if for some reason you choose to move on to a superior model down the line. A nice addition to any backyard, guaranteed.