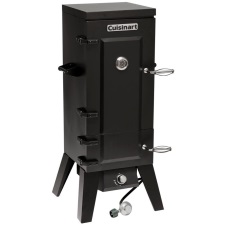 Showcase your grilling and smoking skills to all your friends and family with the new Cuisinart COS-244 Vertical 36" Propane Smoker in black. This smoker is ideal for cooking for a party or for your own family, whatever the case may be. Prepare your favorite meats and veggies in this four-rack grill that offers the delicious taste of smoke that you can't get anywhere else. Whether you want to smoke your favorite stuffed mushrooms, chicken kabobs, or a large Boston butt, the options are endless with this new propane smoker. You can easily cook for a large crowd or a small one and have your dinner ready in under two hours.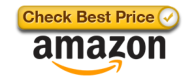 Four Spacious Racks
When it comes to grilling your favorite foods for a party, you need to know that you have ample space to cook the food so it all comes out at the same time. There's nothing worse than having food items coming out to the dinner party cold because of the lack of room on your grill. With the Cuisinart Vertical Propane Smoker, you receive four spacious shelves to smoke up your favorite foods all at the same time. Put your large, thick cuts of meat down on the bottom so it's closer to the heat to cook them up in a timely manner. Place your veggies on the top rack so that they are still getting smoked but do not risk the danger of being overcooked.
With these grill racks in place, you can easily cook up enough food for the whole party all at one time without worry of something being under-cooked or overdone.
Consistent Cooking Every Time
One feature that many of the grillers who use this item enjoy is the consistent cooking they receive. It's hard to plan your food items when you work with a machine that isn't consistent every time you use it. The Cuisinart is consistent whenever you use it and offers a steady, durable machine to get your dinner on the table. The doors on the smoker are tightly sealed so all the heat and smoke stays inside, where you want it to be. The porcelain coated trays also offer ease of use and a great way to consistently smoke your favorite foods each time. The thermostat on the unit allows you to keep an eye on the temperatures without having to open the doors multiple times.
Features and Specifications
14 x 14-inch removable grill shelves for ample cooking room
Easy control of temperature and smoke going into the smoker itself
Gas supply regulation gives you the control you want when cooking
Porcelain and enamel coated wood and water trays
A 40-inch hose and regulator is included for your propane tanks
Thermometer that is easy to read built right into the smoker
Handle's seal tightly with the twist lock capability
Over five square-feet of cooking space
Pros
Everything included except the wood chips and propane
Strong and durable construction
Value for the money
Easy to assemble
Cons
Seems to steam instead of smoke in some cases
Chip and wood tray not holding up
Customer Reviews and Scores
When researching the Cuisinart Vertical 36" Propane Smoker online, it has over 8,917 reviews on Amazon as of the time of this article. It has a rating of 4.5 out of 5 stars so far and most of the reviews are in favor of this being a great machine to purchase and add to your grilling repertoire. Most people who have bought the item already are enjoying it and have used it several times.
Some of the less than favorable reviews share items such as the grill being damaged in the shipping process, the water pan being too shallow and needing to be refilled often, and having inaccurate temperatures on the thermostat.
All in all, people seem to enjoy this grill immensely. Comments were made that include … "Well built and excellent performer" … "Couldn't be happier" … "Very nice propane smoker" … "Smoke heaven" … "Works great".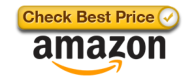 Conclusion
To summarize this review, the Cuisinart Vertical 36" Propane Smoker seems to be a great investment for those looking to add a smoker to their grilling tool cabinet. It is a spacious unit that offers a wide range of cooking area to smoke all your favorite foods at one time. This allows you to cook dinner for a bunch of friends and family or for just a few of you on the weekend.
If you're looking for a convenient propane smoker that is easy to work with, durable and offers a delicious meal each time you cook on it, then this is the smoking unit for you. All you need to add are your wood chips of choice and the propane tank. Everything else comes included to get you going on your smoking adventures.