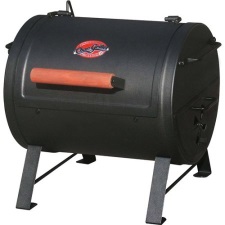 Summer has arrived and that means the smell of delicious items cooking outdoors wafting through the air. If you're ready to start your grilling, then you should consider the Char Griller Table Top Charcoal Grill and Side Fire Box is a great addition to your cooking plans. This convenient and mobile grill offers you the delicious taste of charcoal grilled foods wherever you want to go. Not only can you use this model for a table top grill when you're traveling, you can also attach it to your favorite Char Griller at home for a side fire box. You can easily smoke your favorite meats low and slow with this fantastic addition.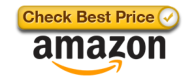 Removable Ash Pan
One thing that can be difficult with charcoal grilling is the removal of the ashes after you're finished cooking. With the Char Griller Table Top grill, you can easily remove the ash pan and do cleanup after every cooking experience. This removable pan makes it easy to get rid of the ashes and prepare the grill for your next adventure over charcoal. The sliding drawer also makes it easy to get to the charcoal to add more or remove the ashes.
Attaches to All Char-Grillers
Perhaps you already have a barrel Char Griller that you love. Maybe you want to add more versatility to that particular grill you own. That's exactly what you can do with this table top edition. You can attach this to any barrel shaped Char Griller you already have to add more versatility to your cooking experience. Use it as smoke/fire box to help you cook low and slow your favorite ribs, wings, or Boston Butt. This amazing addition will work well with all the barrel grills available by Char Griller giving you the perfect cooking options.
Features and Specifications
Sliding drawer on grill gives access to charcoal and ashes quickly
Ample cooking space offering 250 square inches of cooktop
Multiple uses of this grill model
Made of heavy steel and cast-iron cooking grates for a durable product that will last
Adjustable dampers give you freedom and control in your temperatures
Convenient for traveling and grilling at campsites or on vacation
Offers an offset style of attachment for that unique Texas smoke style
Weighs less than 40 pounds for easy transportation
Powder coating makes it easy to keep the grill around for a long time
Pros
Heat control with dampers on the grill
Great for use as a smoker
Ash pan makes it easy to clean
Great for travel grilling
Strong and durable
Cons
Grill cannot go back to a regular grill once converted to fire box
May need additional parts to attach to some grills
Paint started to peel early on (some say)
Customer Reviews and Scores
There are over 1,707 reviews on Amazon and the overall rating for this Char Griller Table Top Charcoal Grill is 4.6 out of 5 stars. For the most part, the reviews are quite positive and raving about what a great addition this grill makes to their experiences. While there are mostly positive reviews, there are some critical ones you should be aware of.
Some of the critical reviews stated that after they used the grill the first time the paint started to bubble and the grill started to rust. Others stated they had to buy longer bolts to attach this grill to the Char Griller they already had instead of using the ones provided. Others had issues with seams that seemed to leak.
There are 1,700+ positive reviews on Amazon sharing what they absolutely love about the grill. This is a fantastic addition to any grillers arsenal. The majority of those who have purchased the grill enjoy using it for both the smoker options and the grill itself.
Those who really enjoy the grill had this to say … "Awesome for smoking" … "Excellent Smoker!" … "Heavy duty" … "High-quality portable grill" … "A must have for your Char-Griller".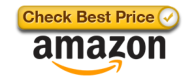 Conclusion
When it comes to grilling outdoors with your favorite charcoal or wood, the Char Griller Table Top Charcoal Grill and Fire Box is a great addition. This will enable you to either grill while you're on the road or add versatility to your current barrel Char Grill you already have. The overall consensus of this grilling addition is a very positive one, making it extremely popular for the charcoal grilling crowd.
Whether you're grilling at your campsite or you want to slow cook your favorite meats, this is a great addition to any backyard grilling setup. You can easily attach it to the current grill you have or use it for travel grilling to your favorite locations. You'll never be without the one-of-a-kind taste of charcoal grilled food with this purchase. Check this grill out if you're considering adding a smoke box to your current grill or you need an easy to transport grilling-on-the-go option.