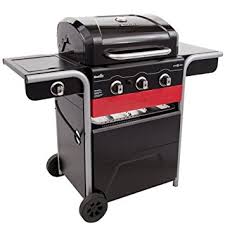 The Char-Broil 463370516 Gas2Coal grill is a versatile charcoal and gas grill that gives you the convenience of gas with all the great charcoal BBQ flavor. The 40,000 BTU main cooking area is 420 square inches, with an additional 120 square inch warming tray for a total 540 square inch cooking area, which is heated by three stainless steel burners. With a huge 12,000 BTU side burner to steam the clams or boil the sweet corn. When you add this cool smoker box, model #2184804 and the char-broil rotisserie attachment, it gives you more versatility and convenience for your backyard barbecue than most grillers will ever need.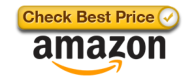 Versatile Gas to Charcoal Conversion

This flexible grill easily converts from gas to charcoal in about a minute. No need for tools, just lift out the grill plates, insert the stainless-steel charcoal tray, add charcoal (add optional mesquite chips, but don't use charcoal that has been pre-soaked in lighter fluid), and you are ready to cook with the rich flavor of charcoal. In addition, having the gas to light and heat the charcoals save you time and effort from messing with lighter fluid. If you don't really need a combo grill, but like this brand … check out the Char-Broil Performance 475 Cart-Style Grill which is less expensive and has 4 burners for a total of 36,000 BTU's.
Cast-Iron Grates, Which Are Porcelain Coated

Everyone loves cooking with cast-iron and with these porcelain-coated grates there is less maintenance because they are rust-resistant. These three burner grates help spread the heat evenly across the full 540 square inch cooking and warming area and the lid-mounted temperature gauge makes it easier to maintain a consistent, measured temperature for the cooking area.
Features and Specifications
540 total square inch cooking area and a large side burner with fold-down lid
Cast-iron, porcelain-coated grates
Quick change-out charcoal tray
Built-in 20-gallon propane tank and charcoal tray storage area
Convenient side shelf for preparing foods
5-year comprehensive warranty
Temperature gauge that is conveniently lid-mounted
Pros
Quick gas to charcoal conversion
Optional rotisserie & smoker box add-ons
Side shelf for prep
Side burner for quick heat ups
Cons
Charcoal tray is not deep enough
Cannot be converted to natural gas
Customer Reviews and Scores
The Char-Broil Gas2Coal (463370516) grill is an adaptable backyard BBQ center with a convenient side shelf to allow preparation while you tend the food already on the grill. Chopping and dicing the vegetables for marbleizing on the grill side shelf is a handy and helpful time saver, so there are no worries of burnt burgers.
We found 230 customer reviews on Amazon when this review was written and the average rating was 4.5 stars of the possible 5 stars available.
Just look at the Amazon customer reviews and you will soon realize this gas to charcoal grill is awesome…
"We love it!" … "Awesome product!" … "Charcoal and gas grill in one! My husband is thrilled. Me too!"
Although 89 percent of customer reviews rated the grill four or five stars, there were a few who didn't like it that the charcoal tray was not deeper, but we think there are workarounds for that, as stated above. And, two complained of damage during shipping, but we're sure those were isolated incidents that should have been reported to customer service and it's likely a new grill would have been shipped.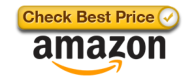 Conclusion
In summary, I would buy this grill with the optional smoker box and rotisserie, then enjoy a variety of BBQ flavors all summer… right into fall. And then, take off the cover and smoke the Thanksgiving turkey!