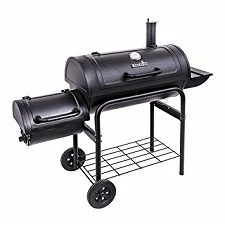 All novice smokers, listen up – this 30″ Char-Broil American Gourmet Offset Smoker model #18202078 will lead you to the promise land – and that promise land is filled with deliciously smoked meats. With drawers that are easy-access, supporting efficient water and wood chip replenishment, the Char-Broil American Smoker keeps smoke under wraps with an adjustable chimney vent and the variable heat control makes sure your meats are smoking at just the right temperature. The best part yet however is the welded cooking chamber, a sturdy construction designed to keep the flavor on the inside, just where you want it. Being this smoker is also a grill you can enjoy the convenience of two different cooking methods with one unit. There is also a 40 Inch version of this grill. Read more about the 40″ by clicking here.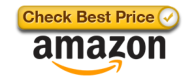 Price
Bottom line, the Char-Broil American Smoker is light on the wallet. While this can be a bad thing (cheap, unreliable, dime a dozen, questionable quality) at times, in this case, it's a wonderful perk. Surprisingly enough, you can find this smoker for as cheap as $120.00 in some places. We already know what you're thinking – there are smokers out there in the thousand dollar range. This is true, but again, you're starting out, and for your first smoker, and one that will last, this smoker right here cannot be beat.
A Briquette Friend
Some smokers are wood charcoal centric, but not the Char-Broil American. This smoker actually works better with briquettes, and for lots of folks, this is a giant sigh of relief. In fact, the temperature control you get with briquettes on this smoker is really notable. An offset fire box gives way to indirect cooking through your trusty briquettes as it allows for the transmission of smoke at a low heat that emanates throughout the cooking chamber. This is where the flavor comes from. Getting hungry?
Features and Specifications
Sturdy temperature gauge (lid-mounted)
Handles (cool-touch) on black steel construction
Space for up to 18 hamburgers
Cooking surface of 477 square inches
Warming rack with 140 square inches of space
Dimensions: 54.3″ W x 43.9″ H x 22.7″ D
Pros
Fantastic with ribs, enough space for 6-8
Superior smoke and heat control
Value for the money
Easy cleaning
Cons
Temperature monitoring works well, but not overly intuitive
Distinct fuels burn differently
Tedious assembly
Customer Reviews and Scores
The 30 Inch Char-Broil American smoker was widely received as a great, introductory smoker. With that said, some critics off a couple review boards revealed a handful of flaws, such as this gentleman's observations – "It is a decent grill. It does the job. It is small (especially the firebox), but I knew that when I bought it so no big deal. It is hard to smoke with because it is so thin and it leaks. It is very light weight. I have had it blow off my porch a few times in moderate winds. All-in-all, it does the job and is a good beginner smoker or for someone on a budget."
Again, a great deal for a beginner, but anything beyond that might leave you disappointed. This woman noted something similar, "For the money this unit isn't bad. I have a 10 ft trailer smoker, but just wanted something to be able to cook a butt or a rack of ribs without using my big rig. Unit is fine, just get a cover for it and when you light it for the first time just keep the temp around 250 for a few hrs it will season nicely, and it cooks fine. The fire box lost a little paint cause it gets real hot. Just touch it up and spray the screws once in a while with oil, the rest of the unit is fine."
This is pretty typical of smokers/grills just over $100. They work great, but up to a point. Out of 415 customer reviews, it is rated (at time of writing) a 4.1 stars out of 5 with roughly 76% going to 4 & 5 star ratings for this smoker. Not too bad but other grills scored higher within the same price range.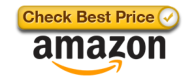 Conclusion
All in all you'd be hard-pressed to find a better smoker for just over $100. This will wet your palate and in time lead you on to that next smoker – a little higher up the "smoker chain." In the meantime, enjoy what it churns out, because the Char-Broil American has the potential, all it lacks is the meat!