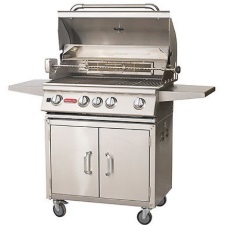 The funniest comment we found about this grill was an Amazon shopper who stated, "this was my midlife crisis grill." One look at this impressive piece of machinery, not to mention the price-tag, you'll understand why. The Bull Outdoor Products BBQ 44000 Angus 75,000 BTU Grill is bursting with power while offering a substantial cooking area for a total of 810 square inches. While the grilling bells and whistles are impressive, the 44000 Angus also looks fantastic. Made of stainless steel, the design will literally change the look and feel of your patio and/or backyard. Can't get any better than that!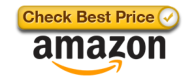 Stainless-Steel Dream
If you're a stainless-steel fan, look no further. Constructed from 16 gauge 304 stainless-steel (among the highest stainless-steel grades), this grill can survive just about anything. Needless to say, rust and corrosion will never be an issue. The hood is dual lined which means it is highly effective at trapping heat inward, and the steel grates are also, you guessed it, stainless-steel which transfers heat more effectively to your prized grilling ingredients.
Back-Burner Technology
Standard and gourmet grills differ from each other in several ways. One area is the rotisserie/back-burner that a gourmet grill like the Bull Outdoor Products Angus grill features which allows the grill-master to slow cook a range of meat. A chrome plated rod and spit can skewer any chicken you present it, and couple this with an interior lighting system, night BBQs will not be comprised by lack of light which is great news for the chef and patrons alike.
Features and Specifications
This Bull Outdoor Products Grill churns out 60,000 BTU's (4 burners each running 15,000 BTU's).
Stainless-steel design with Piezo igniters.
State of the art thermometer built into the hood coupled with a twin lighting system.
600 square inches of cooking area plus 210 square inches for a warming rack.
Weighs in at 225 pounds and LP models include a hose and regulator.
Pros
Stainless-steel, zero corrosion
Back-burner rotisserie spit
Aesthetically pleasing
Cons
Extremely heavy
Elevated temperatures can discolor the steel
Customer Reviews and Scores
The Bull Outdoor Products 44000 Angus Grill is as one Amazon reviewer put it, "this was my mid-life crisis grill so I spent a lot of time researching different brands." Another cited, "this grill gets very hot on high and the drip pan is the full length of the grill and very easy to slide out and clean."
This grill got a rating on Amazon of 4.6 out of 5 stars, with 76% of the ratings either a 4 or 5 star rating. There currently is 8 reviews. The weight of the grill seemed to be an issue for some, with one reviewer commenting, "the shipment arrives in 2 boxes both of which are heavy so you'd need help/dolly when moving them around, one box contains the cart the other the grill."
Regarding the stainless-steel, most found this a plus, but one gentleman commented, "keeping the stainless steel clean is more of a hassle than expected – every bit of grease attracts dust like a magnet and we are always cleaning, cleaning, cleaning."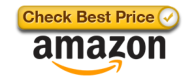 Conclusion
In summary, the Bull Outdoor Products 44000 Angus Grill is a fantastic grill for seasoned, grill-aficionados. Probably not the best bet for a newcomer but if you have grown weary of the standard BBQ, this is a step up. Think Hyundai versus BMW (and not the top of the line Hyundai). This grill also looks fantastic, which was mentioned repeatedly. A solid bet and one that will last a while.