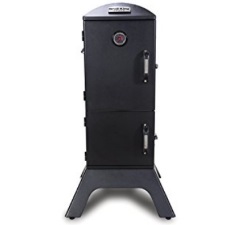 The Broil King 923610 Vertical Charcoal Smoker will run you north of $400 at most places we have seen, but sometimes Amazon can drop the price to just below $400, so just keep an eye out. UPDATE: As of this writing Amazon does sell it for $399 which is great so check the price by clicking the "Price Link" image below to see current price. But with that said, you won't find another smoker in this price range with as many satisfied customers as this one. From the assembly (a snap to put together) and the generous cooking space, this smoker is a backyard meaty dream. Extremely sturdy and aesthetically cool, this is a great addition to any family, especially if you've got a host of folks to smoke for and want a quality product that won't let you down. Well worth the bucks, a solid choice for all aficionados.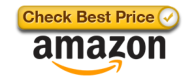 Easy Assembly
In a world of things that are cumbersome to assemble, the Broil King is not one of them. Now, this wouldn't be a key feature if this was an $80 smoker, but this is a 70 pound, $400 plus unit that in theory should be a bit of hassle to put together. But it couldn't be easier, and Broil King is to thank as the instructions are clear and reviews over multiple sites attest to the same – one of the easiest smokers to assemble, hands down.
Cooking Space
It's rare to find a smoker at this price and just 70 pounds with a whopping 770 square inches of cooking space. Pretty generous which all in all adds up to four cubic feet of cooking capacity via the adjustable cooking grates. To get at this space the Broil King Vertical Smoker features two doors, the second one providing access to the water pan and smoker box. This minimizes heat and smoke loss from the main cooking oven. A real find in the smoker world.
Features and Specifications
4 cubic feet/700 square inches of cooking space
Four stainless steel grids (5mm), fully adjustable
Damper technology (Roof-Draft) and 1 roast/rib rack
16 steel meat hooks and an Ace-Temp thermometer
Secondary door access to smoker box and water bowl
Pros
Stainless steel burners, pans and racks
Adjustable racks/pans for any height
Durable and aesthetically pleasing
Great Value for the money
Cons
Dome top makes it difficult to rest items
Pans lack handles
Customer Reviews and Scores
The Broil King 923610 Vertical Smoker, from what we found, has roughly 2 dozen reviews averaging a 4.3-star rating from several online retailers and Amazon with so far … 57 reviewers. That's not bad especially when a smoker is selling for around the $400 mark and there are other comparable smokers for less.
The Broil King 923610 Smoker earned solid reviews across the board. "I bought this smoker a little over a month ago and have now completed my third smoke with it. Have done ribs, pulled Chicken, Smoked Salmon, and Canadian bacon. The smoker worked great each time. Very easy to maintain a constant temp and virtually no leakage of smoke."
Another satisfied customer commented, "This is an excellent smoker. I also have the Pit Barrel Cooker which is an excellent smoker as well, but I wanted something a little more versatile and that could cook at a lower temperature and for longer periods of time. This smoker, with its dual wall construction can be dialed in to hold an exact temperature for extended periods of time."
With that said, we'd be remiss in not pointing out some dissenting reviews. Namely this gentleman, who observed, "It does need a couple of tweaks to be perfect. Before you use it, figure out where you prefer the racks and pans to be. Drill a 3/32″ hole through the rails into the inside wall of the cabinet and secure with a #6×1/2″ stainless pan-head screw. This will prevent the rails from popping out when you try to pull the racks. The pans could use some sort of handle so that they can be pulled out when hot to be refilled."
However, this same guy gave it 5 stars and this last part followed nearly four paragraphs of rave reviews!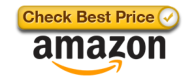 Conclusion
That Broil King comes correct with this smoker, especially considering that 4 cubic feet of cooking space is quite generous for only weighing 70 pounds. An investment at $400 plus, but that $400 will pay dividends over time as you will likely have this for 10 plus years on top of pounds and pounds of tasty smoked meats.