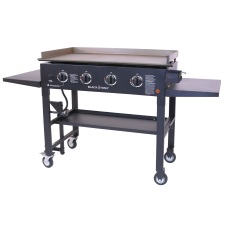 Love to barbecue? Then, the Blackstone 36 in Flat Top Griddle Station 4 Burner is for you! Seriously, I decided to write up a review on the griddle because it truly is a great product. I am an avid BBQ'er that spends nearly every week with my grill/griddle! There are so many benefits to this griddle, that personally I feel it belongs on every patio. Not only is this a great griddle but also can be used as a flat-top grill for those who like their burgers a little more greasy. One thing I love about these griddle/grill appliances is that you can work wonders with Teppanyaki style foods. Oh yeah, if you like Japanese cuisine you'll really like this bad-boy of a griddle! Maybe that is why it is currently (at time of writing) a #1 Best Seller in "Grill Griddles" on Amazon!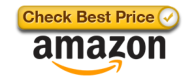 Restaurant Style Cooking
You'll go from amateur to pro in no time with the Blackstone Griddle. Top of the list, the griddle offers 720 square inches of flat top grilling – perfect for a rib cookout! Best yet, it's great for any meal, bacon, and eggs for breakfast, grilled cheese for lunch and meat and potatoes for dinner. The griddle offers convenience with two side shelves and a bottom shelf for food storage and preparation. Like cast iron, the more you cook it, the more flavorful the food.
Temperature Control Heat Zones
The Blackstone Griddle offers four 15,000 BTU stainless steel burners that are independently controlled and equal 60,000 BTU's with controls low to high, offering diversity for just the right temperature. The griddle is propane fueled with tank storage on the side shelf. Going on a picnic or camping? The Blackstone Griddle/Grill will transport easily; just fold down the legs and shelves put in your vehicle and off you go. Perfect for family outings too.
Features and Specifications
Black Powder Coated Steel Frame
Cold Rolled Steel Cooking Surface
Electric Ignition
4 Stainless Steel Burners
60,000 BTUs
720 Square Inches Cooking Space
4 Zone Heating Control
Built in Grease Catcher
2 Cantilevered Shelves
4 Heavy Duty Castors
Tank Storage
Folding Legs
Pros
Easy to use with electric ignition
The more you use it, the more seasoned the grill becomes
Perfect for breakfast, lunch, and dinner
Value for the money
Transport with ease
Cons
Grease catcher can get clogged
Must clean or will rust like cast iron
Customer Reviews and Scores
Lots of Amazon reviews for this grill; at time of writing there were a total of 11,865 reviews which most were positive taking 95% of the reviews at 4 & 5 stars! In fact, it is proudly a "#1 Best Seller" on Amazon. Here is what some reviewer's had to say about it… "Favorite cooking tool ever!"… "Outstanding griddle for the money!" …  "I love this grill for weekend bacon!"  There were a few folks who didn't rate it so high… "Good product but bad shipping." … and another… " Grease doesn't flow down, messy."
The ratings are impressive. As for the lower ratings, a few of them have mentioned the grease tends to get clogged. A few of the consumers that have purchased the griddle have also complained about the ignition switch not working properly. However, overall the majority of verified purchasers liked it and rated this griddle high with a total of 4.7 Stars out of 5 on Amazon.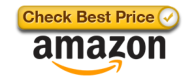 Conclusion
Like most of the consumers that left an Amazon review for the Blackstone Flat Top Griddle Station 4 burner, you will be just as pleased with your griddle by Blackstone. The griddle is not just a tool for the weekend warrior that loves to whip up ribs and Franks, but also a tool for cooking breakfast, lunch, and dinner. The griddle is highly rated and has the features that allow for great cooking along with plenty of cooking area.